Biogaphy of Dr. Gioula Barla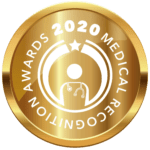 Biogaphy of Dr. Gioula Barla
Dr. Gioula Barla FEBO is an Εye Surgeon, graduated from Athens Medical School of the National & Kapodistrian University of Greece, she was admitted after she excelled the entrance exams. She is highly specialized in Cataract microSurgery with implantation of intraocular lens, and premium IOL. She is very specialized in Refractive Laser Surgery Fempto-Lasik, PRK & transPRK. With these techniques Cataract Surgery and Refractive Surgery  myopia, hyperopia, astigmamtism and presbyopia can be treated.
She has been fully specialized at the "Ophthalmiatreio of Athens" national hospital (2007-2011) in all ophthalmic departments. She is Fellow of European Boards of the Ophthalmology after excelling the European board exams in Paris 05, 2011 and was awarded by the Hellenic Ophthalmological Society. She has  received post-graduation training for about 15 months in the retina, vitreoretinal department laser & ocular ultrasound at Ophthalmiatreio of Athens.
She successfully completed the Greek Ophthalmology exams at the University Athens Ophthalmology Hospital "G. Gennimatas", and passed the round retina exams with honours. She trained at Ophthalmiatreio Athens trainned in cataract surgery, medical retina, vitreoretinal department, glaucoma, cornea external diseases and inflammations at regular and emergency department. She has great experience in the treatment of keratoconus with corneal collagen crosslinking. She took her first training steps in Ophthalmology at the general hospital of Korinthos (for 2 years) in cataract surgery, glaucoma, medical retina, emergencies cases trauma inflammations, ocular surface and eyelids diseases. She was trained by the Cambridge University UK cooperation with "Athens Eye Hospital" 2012, by specialized seminars for cataract surgery (there was a cataract surgery trainer), for glaucoma and retina.
She has been certified in Refractive Surgery by American Academy Ophthalmology (2006),by the New York University Athens-Laser Vision Institute & Hellenic Ophthalmology Society. She has attended the "Vitreoretinal Thessaloniki Summer school" and also special postgraduated courses from Moorfields hospital U.K by thessaloniki Ophtalmica-Moorfields cooperation.
As an Ophthalmologist she has provided medical ophthalmology services to the National Public Health Organization.
Dr Barla is detailed in the examination, always explanatory to the patient. The pre-and postoperative meticulous responsible monitoring of patients is a primary concern for the physician. She is an advocate of continuing medical education, always up to date based on current international scientific developments concerning her subject.
She examines patients at her clinic in Maroussi, Thiseos 2  Marousi centre train station, and also in the "Ypapanti" Eye Clinic Hospital (129 Solonos Str. Athens) where she operates as consultant ophthalmic surgeon. She is also Ophthalmic Surgeon fellow at the "Athens Laser Refractive Center" and OMMA Katehaki Athens,  "Athens Eye Hospital" Glyfada, "Metropolitan General" Hospital Xolargos, "Mitera" HHG group and "Athens Medical Center".
As an Ophthalmologist she has provided medical services to the National Public Health Organization (E.O.D.Y).
She has worked as a general Doctor in the emergency and on-call pathological and surgical department at the general hospital of Nafplio and Argos, Argolida  and in the rural clinic of Koutsopodi.